OUR WEST COAST ADVENTURE | NEWBIE TRAVELERS IN THE GOLDEN STATE
I've been trying to form thoughts into writing about this adventure for weeeeeeeks and weeks.
There's this quote from one of my favorite authors, John Green, that has been resonating with me as I struggle to find the words to write about our travel experiences.
"My thoughts are stars I cannot fathom into constellations." 
That. That's me rn.
I have so many thoughts to share from this adventure, I apologize in advance for the length this post is probably going to be, and appreciate every single one of you willing to take the time out of your day to read my scatter-brain thoughts.
I also appreciate every one of you who takes the time to even just skim these moments captured. Thank you <3
Luke and I created a goal for ourselves at the beginning of the year. We vowed to visit every National Park in the continental United States within the next 5 years (I think we checked off 3 this trip….55 more to go!).
I (Mikayla) am such a homebody, but, reflecting back on this trip, however, made me long all over again for that wonderful, warm desert light and cold, thick, rolling fog of California.
This past summer, we embarked on our first real road trip together, along with a few friends. We wanted to finally experience, to learn and to see what adventures California had in store for us.
Let me preface this by saying that we're not highly experienced travelers whatsoever, and definitely don't have all the answers or solutions to everything. BUT. We certainly learned a lot from this trip, good and bad, and love sharing with you.
We started on our adventure in foggy San Francisco, CA.
If you've never been to SF, then its hard to understand the insane amount of fog there is. Its one of my favorite memories from the beginning of the trip. Watching this beautiful haze roll and change with the landscape, skating across the bay and hugging the hills, quickly but quietly. There's a presence about that fog that just makes you feel…peace.
We hiked around the Marin Headlands for a while, through the fog, and explored Rodeo Beach, where we fell in love with the dark, jagged cliffs, that had the most intense green greenery, rough cappuccino-colored sand, and rolling waves of that tranquil seaside (it was raining and chilly, which in my opinion, is the best weather to experience this place, ever.)
Then, we drove north to the Muir Woods, and reality sort of struck its first blow—TRAFFIC. Miles of it. Unexpected, but we wanted to fix our eyes on these gorgeous, towering redwoods, so we found ourselves sitting in traffic for a while (those redwoods did NOT disappoint, btw). There's something about hiking around a forest like that; one that towers over you, like silent, gentle giants. Words don't suffice to describe it.
What wasn't so serene about that hike were the tourists (I know, I know – "Aren't you guys tourists?" Yes, yes we are, shhhhh). I don't think we expected there to be so many people. I'm not saying its a bad thing, just very unexpected and a little inconvenient at times (like blocked paths and tired children temper tantrums, etc.).
After a full day of hiking and exploring, Lauren, Luke and I started the drive to Yosemite. And this, my friends, is where things got a little exasperating. Again, I reiterate, the TRAFFIC. Yikes.
What was initially a three hour drive turned into a 7 HOUR drive through the night, through the mountains, in the middle of nowhere. Thank goodness for GPS and downloaded playlists. Luke, my selfless hero, powered through and drove the FULL 7 HOURS by HIMSELF (who does that?! <3 <3 <3), while we suffered for our dinner choice from the not-so-worth-it iconic In-N-Out (Swenson's far surpasses that joint).
While that was an incredibly unanticipated wrench in the plan, we're thankful to have experienced it. We took an off-the-beaten-path course to Yosemite Valley, and saw the most incredible sunset over the golden hills you hear about from avid Cali travelers. Holy crap. And, while driving into Yosemite during the sunset would've been gorgeous, we drove in with the moon lighting the valley, revealing only dark, towering shadows. Stomach pains and nausea lasted through the night, with many scary trips to the restroom that was a 1/4 of a mile walk (#bearseason #notashamed #keepingitreal with you guys…) and I was absolutely exhausted the following morning, but, we woke up the next day, joined by Jeremiah and Christina, walked out of our yurt, and, guys, I'm pretty sure we all SQUEALED with delight at our first sight of Yosemite Valley. Incredible. Gorgeous. Magnificent. BIG. We hiked the Mist Trail, and soaked in all the greenery juxtaposed against the granite surrounding us. Right before sunset, we drove up to Glacier Point and got to see the overview of the whole valley. Wow wow wow wow wow. Wow. That night, we drove to our next Airbnb in the dark (again, definitely don't recommend driving through the valley in the dark if you've never been; TERRIFYING), with thoughts that we may break down or be murdered, but finally, we made it to the most remote, but sweet, Country BnB I've ever seen. We all crashed pretty quickly, and headed for SF again, to catch our flight to LA. After our flight landed and we picked up the rental, we headed to our last-minute Airbnb, in a not-so-safe part of LA which we soon found out was full of cockroaches. How might we know this, you may ask? There was roach killer sitting openly on the counter in the bathroom, and after checking the reviews when we arrived, many guests had confirmed said roaches and other creepy crawlies. The 5 of us quickly picked up everything (I know cockroaches are the norm in some places, but we were not about to risk spreading those buggers to all the other places we were staying, including coming back home with us) and headed to Joshua Tree early. Thankfully, we found a gorgeous Airbnb house last minute that had a WASHER AND DRYER! Clean clothes!!!!
After the 100+ degree heat of the day diminished, we ventured out to the park. The desert is like a different planet. An abundance yellow, pink, and orange tones. It looks as if God picked up handfuls of boulders and just delicately placed them in random piles as far as your eyes can see. And this, friends, is where we saw the most incredible sunset I've ever seen in my entire life. Everything was ablaze in an orange, fire-y glow as the sun set behind the distance mountains. Again, words are not sufficient. That night, we sat in front of a glowing fire with some wonderful beverages and talked, and shared, and reminisced as the moon cast light across the backyard.
The last leg of our trip, we headed up to Malibu/I won't share much of this because, frankly, we were all a little tired and a teensy bit cranky, and didn't capture much there. We visited a Whole Foods for the first time (hello food heaven!!!), saw one celebrity, chilled on the beach, and had some sub-par Thai food. Also, the battery died in our rental car. Luckily, a new friend helped us out or else, we would have been stranded (thank goodness we weren't in the desert). We just shut our cameras off, put our bathing suits on, and got outside. We took a day or two to regroup and recuperate, and I'm so glad we did.
On our last day of adventure, we drove up to Santa Barbra and caught a ferry to the Channel Islands National Park (Santa Cruz Island to be exact, in case any of you plan on visiting there). What we thought was going to be a simple hike turned into a challenging, 100% UPHILL, zero shade, 90+ degree death crawl. The view however, when we stopped to eat lunch and catch our breath for the 4,934th time, was breathtaking.
100% worth the pain, and the sweat, and the complaining.
It felt as though we were the only ones that existed on the whole island as we looked out over the Pacific ocean and around the staggering cliffs. All we could hear were the waves crashing against the island and the wind moving the long grass. And for the last time I say, wow.
It wasn't perfect, but this trip was all ours, and we're so thankful and happy to have all of those experiences in our hearts, good and bad.
Here are some of the things we learned from this adventure, and we hope these tips help you on your next one.
1. Expect the unexpected. Don't let it get you down, just adapt (ie. traffic, bad food choices, GPS mishaps…). Choose to be content over frustrated. Be prepared for things like long drives and just look out the window and soak it all in.
2. Do some research beforehand on where you want to go, and what you'd like to do. Have a rough plan, but don't let your "schedule" stress you out. Let the experiences roll in, and adjust to your circumstances.
3. ALWAYS ALWAYS ALWAYS CHECK OUT where you'll be sleeping. Check the area of town its in, check its reviews and ratings, especially if you're using a service like Airbnb. We learned this the hard way, and quickly put that on our checklist of "things to do before you travel". Trust your gut. If it feels hinky or off in any way, don't stay there. This leads me to the next point…
4. If you're renting a car, CHECK THE COMPANY'S REVIEWS and speak up if anything feels off before you even drive off the lot (stains, weird smells, huge rates, etc. Also, maybe pick up some jumper cables while you're out there, just in case….O_O).
5. Meet people. Reach out. Had we not reached out. we would not have met some of these amazing, wonderful, and talented humans we can now call friends while we were traveling. Often, they can have amazing suggestions of things see and do. The worst they can say is no!
6. Make time to relax. Pace yourself. Know when to take it easy. By day 6/10, we were incredibly burnt out and ready to just chill out and relax, which isn't a bad thing, but we definitely were beyond mentally and physically exhausted just halfway over our trip.
7. Enjoy yourself. Take a deep breath and be present. You'll want to remember how you're feeling in that exact moment.
"Life is amazing. And then it's awful. And then it's amazing again. And in between the amazing and awful it's ordinary and mundane and routine. Breathe in the amazing, hold on through the awful, and relax and exhale during the ordinary. That's just living heartbreaking, soul-healing, amazing, awful, ordinary life. And it's breathtakingly beautiful."  ― L.R. Knost
Travel isn't perfect. Its messy, and chaotic, and tiring….
And wonderful, and enlightening, and freeing…and my homebody self can't wait for our next adventure.
Without further ado, here's our California road trip.
Also, give our wonderful photographer friends a follow!  If you'd like to know any of the places we stayed, just ask 🙂 / National Parks Poster
Lauren | Christina | Seth | Randi | Allee
Where do you want to go on an adventure? Are there any tips you'd like to share from your experiences? Share with us!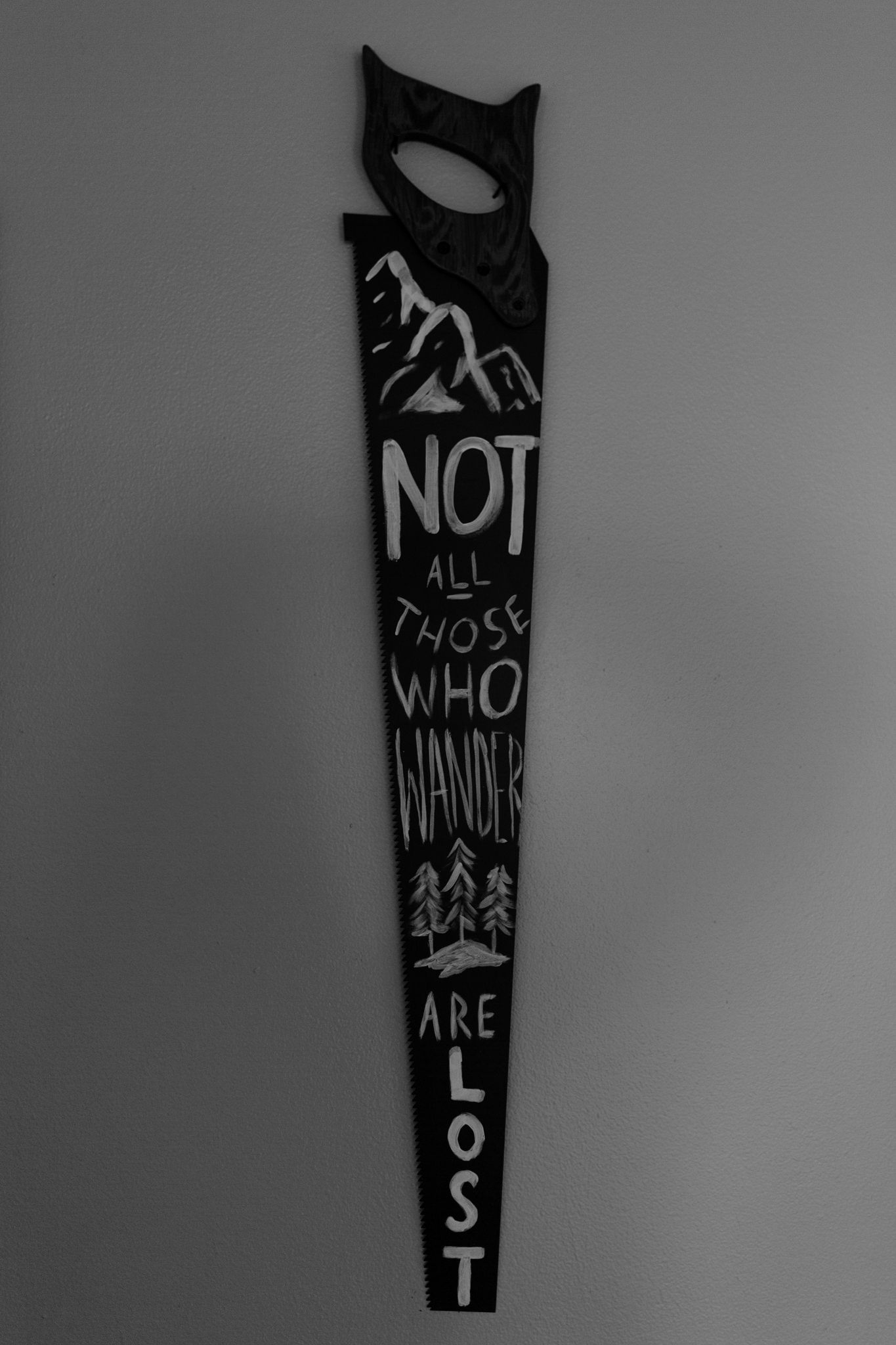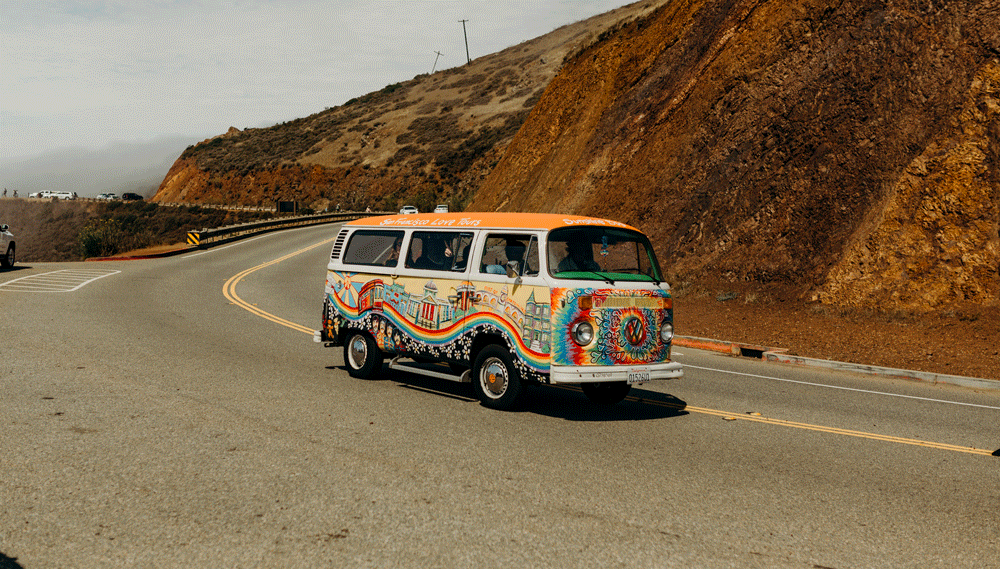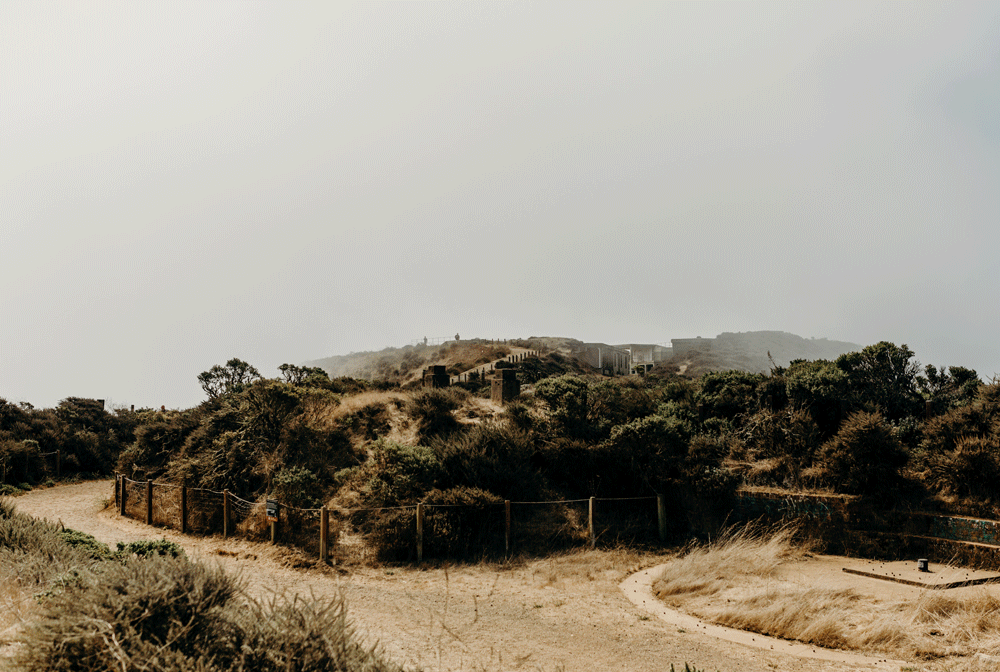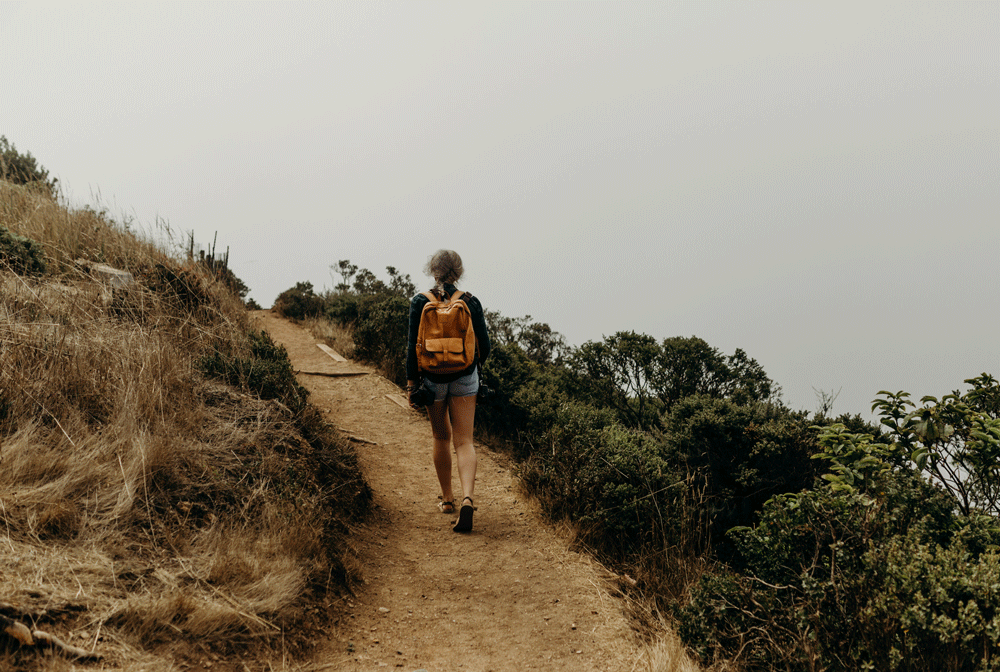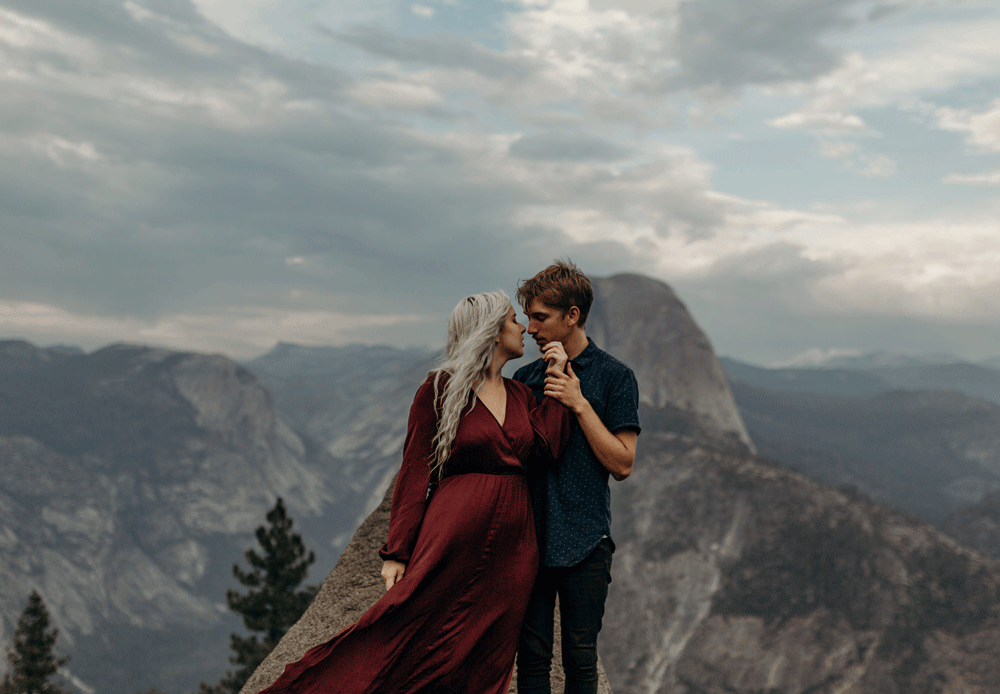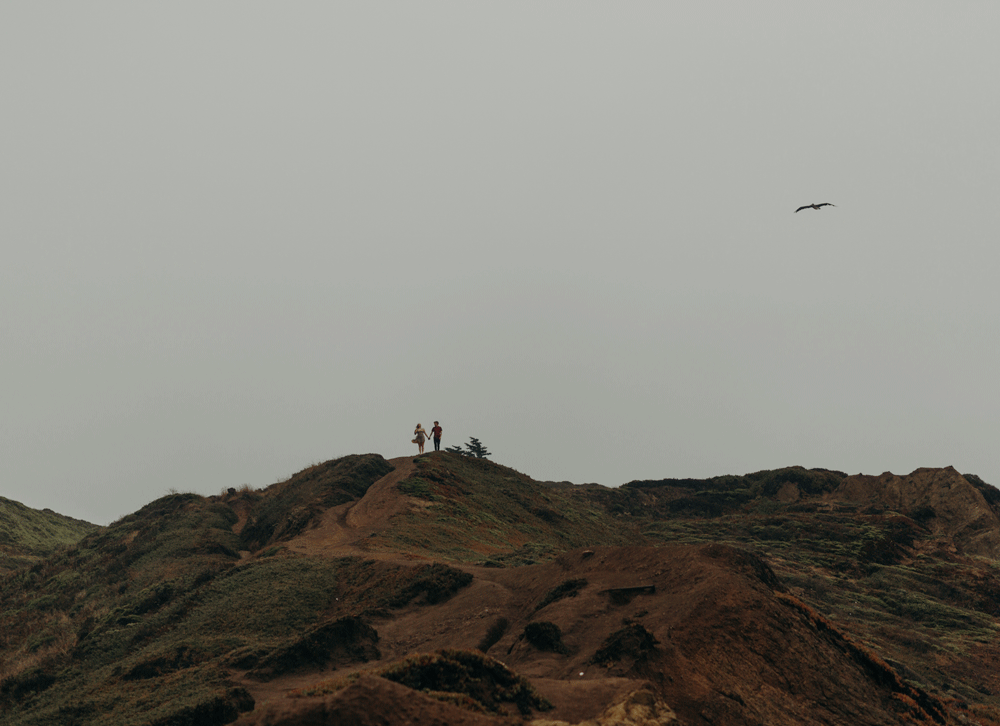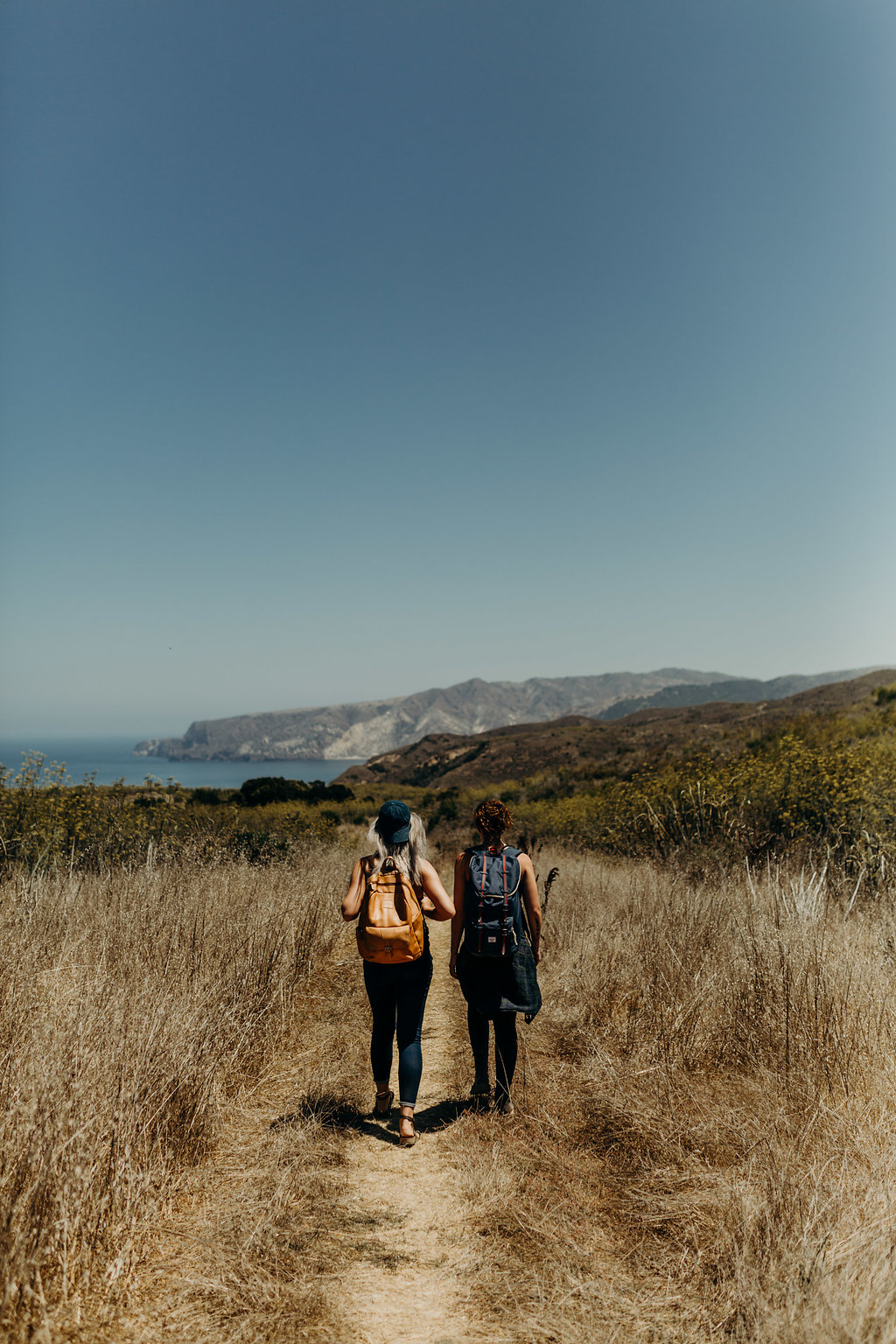 …HOME. <3
Agape Photography is a Northeast Ohio husband and wife team who photograph elopement, engagement, and wedding photography. Though based in Ohio, they are available for adventure worldwide.